Doran-Dyson Racing's Swanson Finishes Close Second
In Carb Night Classic Friday at Lucas Oil IRP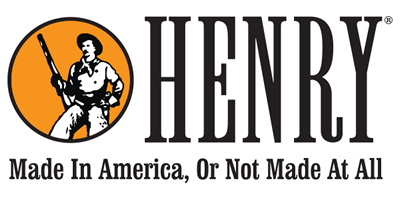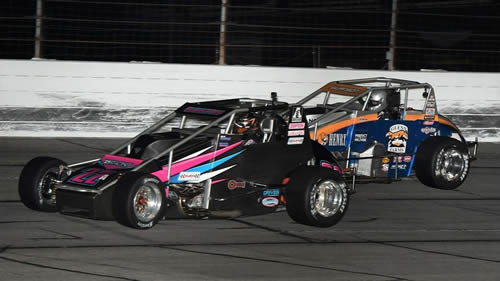 Photo credit: USAC photo by David Nearpass
BROWNSBURG, Ind., May 28 — Doran-Dyson Racing's Kody Swanson has now finished first or second in the USAC Silver Crown portion of the Carb Night Classic in five of seven years. Friday night it was an extremely close second for Swanson in the Henry Repeating Arms/Glenn Farms No. 1. After starting third, he took second on lap one, fought his way into the lead for one lap on lap 72, and finished just 0.094 of a second behind Bobby Santos III after 100 laps of competition on Lucas Oil Indianapolis Raceway Park's 0.686-mile asphalt oval.
The finish was extremely close, as Swanson never gave up and made one last valiant effort to pass Santos with a move to the outside in Turn 4 on the last lap. He drew abreast of the middle of Santos's car for an instant, but had to fall back in line as they came down to take the checkered flag.
The field was set by practice times after time trials were rained out for the series' first asphalt-track race of the year. Swanson, of Indianapolis, started third behind polesitter Santos and NASCAR star Ryan Newman in the Doran Racing-prepared No. 1, which is based in Lebanon, Ohio and is powered by a Lanci-prepped Ford engine.
Swanson charged under Newman in Turn 1 on the first lap to take second. Santos was able to build a half-second lead initially, as Newman did everything he could think of to regain second from Swanson.
The first of five yellows waved on lap six after Dave Berkheimer hit the wall in Turn 1. Santos's car seemed to be strongest on the backstretch, and he was able to build his lead after that first yellow until Swanson had cut the advantage to just 0.687 of a second by lap 20. Newman was still a close third, just 0.283 behind Swanson, before the second yellow flew on lap 28 after Austin Nemire hit the Turn 1 wall and rolled to a stop in Turn 2.
The war at the front resumed on the lap 33 restart. Three laps later the front pair set their fastest laps of the race up to that point on lap 36, which Santos ran in 21.452 seconds and Swanson did in 21.514 seconds. But they and the rest of the field had to slow down again on lap 40 when the third yellow waved for Kyle Robbins, who spun and hit the outside wall in Turn 1, crumpling the left side of his ride.
Right after that restart Russ Gamester and Nathan Byrd made contact while running 11th and 12th, respectively. Gamester spun from the start/finish line into Turn 1 but kept going, bringing out the fourth yellow. A few seconds later they both went to the pits.
The race restarted on lap 49, and at the halfway point the running order was still Santos, Swanson and Newman. However, on lap 55 Newman slowed on the backstretch and pitted after a piece of someone's brake rotor cracked his car's radiator. Newman's misfortune advanced C.J. Leary into third place.
Santos had a 1.225-second lead on lap 60, but 10 laps later Swanson had cut that down to 0.271, or about a car length. Two laps later Swanson passed Santos in Turns 3 and 4 to lead lap 72, but Santos was able to regain the lead in Turn 1. Swanson remained close, and with 25 laps to go he was still just 0.279 behind.
Lapped cars could have played a role at this point, but the top pair threaded their way through them with Swanson still right behind the leader. Swanson showed Santos the nose of his car a couple times in the late going, but Santos always prevailed. One change that did occur came on lap 81 when Taylor Ferns passed Leary for third.
Justin Grant brought out the final yellow on lap 94 after he suffered a flat right-rear tire and spun in Turn 3. The green waved the final time on lap 98 and Swanson kept looking for a way by, but Santos prevailed.
Ferns finished third, 0.576 of a second behind Swanson, for the best finish by a woman in series history. Leary finished fourth and Logan Seavey placed fifth.
Santos set the fastest lap of the race on lap 52 with a time of 21.323 seconds. Swanson set the second-fastest lap of the race on lap 51 with a lap in 21.511 seconds. Newman set the third-fastest lap of the race on lap 16 with a 21.525.
"I never gave up; I thought we had a shot there at the end, but Bobby prevailed tonight," Swanson said after the race, which ended around midnight. "We had a good car, and I thank everyone on the Doran Racing team for their hard work and to Glenn Farms and Henry Repeating Arms for their support."
Swanson leads the updated point standings by three points over Seavey, 122 to 119.
The Doran Racing team rolled its Silver Crown car into the trailer in one piece and will now concentrate on its asphalt sprint car. Swanson will start third in it in Saturday's Lucas Oil Little 500 at Anderson (Ind.) Speedway.
For more information on Doran Racing see DoranRacing.com and follow the team on Facebook.
About Henry Repeating Arms:
Henry Repeating Arms is one of the leading rifle and shotgun manufacturers in the United States and a world leader in the lever action category. The company motto is "Made in America, or not made at all," and its firearms come with a lifetime guarantee backed by award-winning customer service. The company is also known for its Guns For Great Causes charitable program, which focuses on assisting the families of sick children, children's hospitals, military veteran organizations, Second Amendment advocacy groups, and wildlife conservation organizations. The company currently employs over 550 people and has over 330,000 square feet of manufacturing space in its Wisconsin and New Jersey facilities. The company is named in honor of Benjamin Tyler Henry, who invented and patented the Henry lever action rifle in 1860 – the first practical repeating rifle and America's unique contribution to the international stage of firearms design. Visit Henry Repeating Arms online at henryusa.com, on Facebook at facebook.com/HenryRepeating, and @henry_rifles on Instagram.
About Doran Racing:
Doran Racing has prepared and fielded race cars in a wide variety of series
for many years, from Indy cars to NASCAR trucks. It is legendary for the many
championships and events it has won in IMSA sports car racing. Team owner Kevin Doran has won the prestigious Rolex 24 Hours at Daytona at Daytona International Speedway overall as a crew chief, a team owner, and even as a car manufacturer. Under his direction the Doran Racing-prepared MOMO Ferrari was the first team in U.S. history to win the Rolex 24 Hours at Daytona, the 12 Hours of Sebring, and the Watkins Glen Six-Hour race in the same year. In recent years the team has focused on asphalt sprint car racing, the asphalt portion of the USAC Silver Crown series, and historic sports car events, continuing its tradition of excellence on and off the track.
For more information on Doran Racing, see DoranRacing.com.
The team also has a Facebook page.