Doran-Dyson Racing's Swanson Finishes Fourth
In USAC Silver Crown Race Friday at Madison Int'l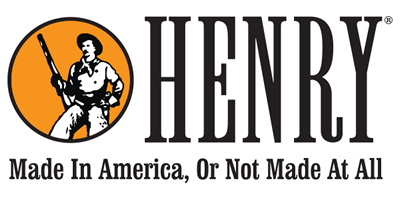 OREGON, Wis., June 27 — Doran-Dyson Racing got the next-best thing to a podium finish in Friday's USAC Silver Crown race at Madison International Speedway when its driver, Kody Swanson, brought the Henry Repeating Arms/Glenn Farms No. 1 home fourth in a very competitive race.
Swanson, a native of Kingsburg, Calif., now living in Indianapolis, started third and ran in third place for 91 of the 100 laps. During that time he was forced to fend off the challenges of the series' 2020 champion, Justin Grant.
Swanson, the winningest driver in series history, was able to keep Grant about a second behind him, but that margin would decrease as the pair approached lapped traffic. Still, Swanson was able to keep his car, which is powered by a Lanci Ford engine, in front of Grant as they all chased the eventual winner, polesitter C.J. Leary, and the runner-up, Bobby Santos III, who started second.
As is often the case, the situation changed near the end of the 100-lap contest on Madison's half-mile asphalt oval. In the end it was not Grant who passed Swanson by Brian Tyler.
Tyler, a two-time USAC national sprint car champion, started ninth. He passed Davey Hamilton Jr. for fifth on lap 76, and Grant for fourth on lap 79. He got around Swanson for third on lap 92 in Turn 1 to relegate the Lebanon, Ohio-based team to fourth place at the checkered. Grant held on for fifth. Only the top four cars finished on the lead lap.
There were only two yellows. The first flew on laps 20-23 for debris. The second was displayed from laps 96-98 for Eric Gordon, who stopped in Turns 4 with a broken shock. That set up a green-white-checkered finish.
Swanson was third in Fatheadz Eyewear qualifying with a time of 17.203 seconds, just 0.088 off Leary's pole-winning 17.115. Swanson still hold the series' one-lap track record of 16.852 seconds he set in 2019, and the 100-lap record of 36:49.04 he set in 2018.
Swanson, a six-time series champion with 34 career victories, won both of the previous two Bytec Dairyland 100 USAC Silver Crown races held here in 2019 and 2018.
He is now third in the 2022 point standings, just 12 points behind Leary, who leads with 244.
The event was streamed live on Flo Racing.
"I'm thankful for the hard work everyone put in," Swanson said. "Obviously we hoped for a better result for the night. It's a cool track, but it can be tricky. I knew it would be a tough race. We held on for third as long as we could, but fourth was all we could get that night."
The team's next event is a USAC Silver Crown non-points special event and a 500 Sprint Car Tour points race this Thursday, June 30 at Lucas Oil Indianapolis Raceway Park in Brownsburg, Ind. Billed as "Thursday Night Thunder Homecoming," it will also feature midgets for a packed program. For more info see raceirp.com.
"I'm looking forward to Thursday's races at IRP," Swanson said. "It'll be a sprint and midget doubleheader, plus the Silver Crown division will see the top-10 qualifiers run a 25-lap non-points race that is set up by a random pill draw for the starting lineup. The best way I can describe it is it's kind of like a World of Outlaws dash. It should be an exciting night for the fans. They're doing a lot to promote it, and I'm excited to be there with all three cars and a unique Silver Crown format. It's a unique challenge. It's a good opportunity to get back to work, and hopefully we'll have a good night."
About Henry Repeating Arms:
Henry Repeating Arms is one of the leading rifle and shotgun manufacturers in the United States and a world leader in the lever action category. The company motto is "Made in America, or not made at all," and its firearms come with a lifetime guarantee backed by award-winning customer service. The company is also known for its Guns For Great Causes charitable program, which focuses on assisting the families of sick children, children's hospitals, military veteran organizations, Second Amendment advocacy groups, and wildlife conservation organizations. The company currently employs over 550 people and has over 330,000 square feet of manufacturing space in its Wisconsin and New Jersey facilities. The company is named in honor of Benjamin Tyler Henry, who invented and patented the Henry lever action rifle in 1860 – the first practical repeating rifle and America's unique contribution to the international stage of firearms design. Visit Henry Repeating Arms online at henryusa.com, on Facebook at facebook.com/HenryRepeating, and @henry_rifles on Instagram.
About Doran Racing:
Doran Racing has prepared and fielded race cars in a wide variety of series
for many years, from Indy cars to NASCAR trucks. It is legendary for the many
championships and events it has won in IMSA sports car racing. Team owner Kevin Doran has won the prestigious Rolex 24 Hours at Daytona at Daytona International Speedway overall as a crew chief, a team owner, and even as a car manufacturer. Under his direction the Doran Racing-prepared MOMO Ferrari was the first team in U.S. history to win the Rolex 24 Hours at Daytona, the 12 Hours of Sebring, and the Watkins Glen Six-Hour race in the same year. In recent years the team has focused on asphalt sprint car racing, the asphalt portion of the USAC Silver Crown series, and historic sports car events, continuing its tradition of excellence on and off the track.
For more information on Doran Racing, see DoranRacing.com.
The team also has a Facebook page.