Mission Foods to Sponsor Swanson
In Doran Binks Racing No. 77 in 2023
For USAC Silver Crown and 500 Sprint Car Tour Series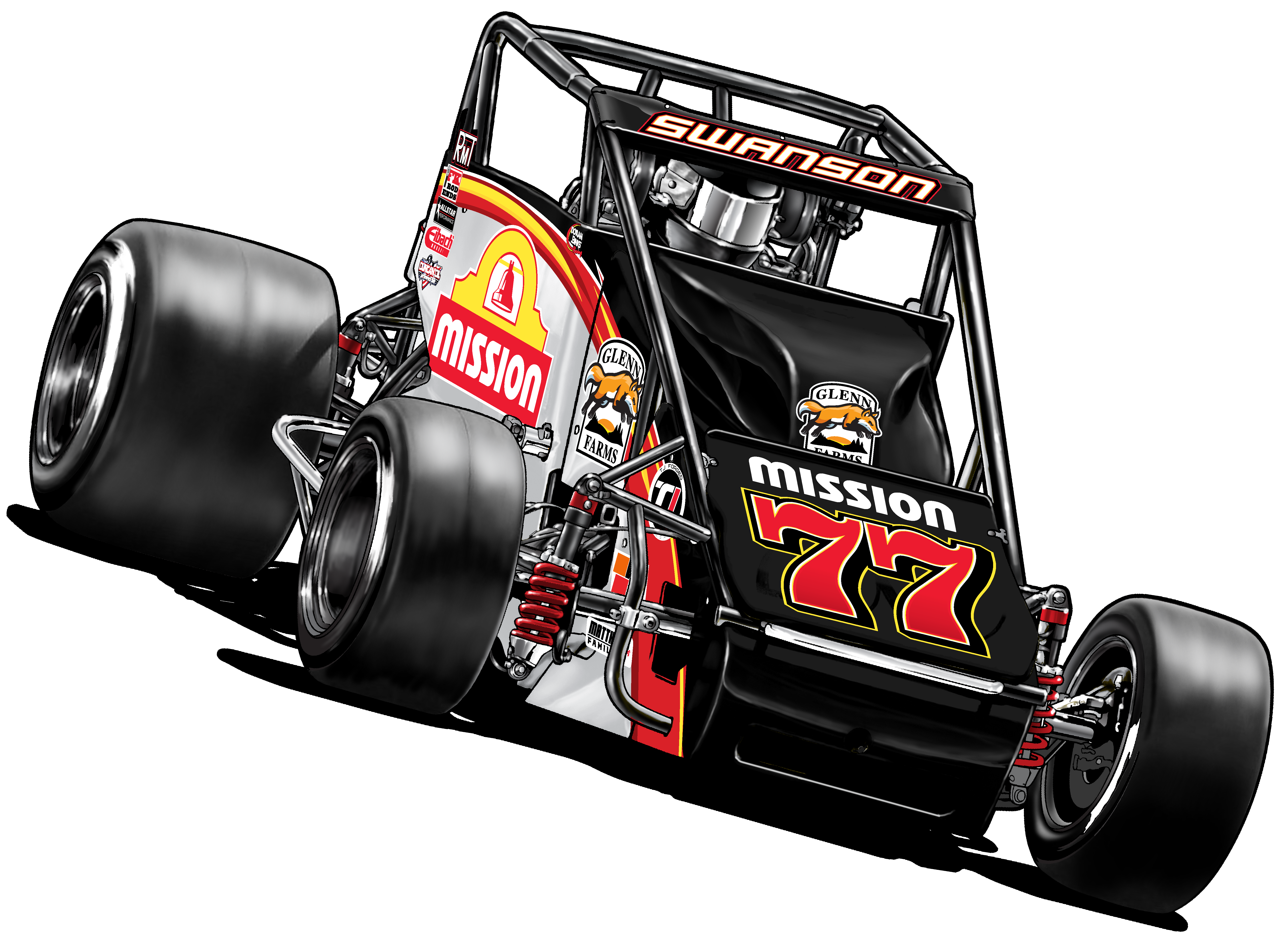 LEBANON, Ohio, March 29 — Mission Foods, the leading producer of tortillas in the United States and the manufacturer of a variety of authentic Mexican products, will be the primary sponsor of Kody Swanson this year in both the USAC Silver Crown and the 500 Sprint Car Tour series.
Swanson is the defending champion of both series.
Swanson's cars will be fielded by Kevin Doran and Dan Binks working together as Doran Binks Racing, and they will be based at Doran Racing's headquarters in Lebanon, Ohio. Glenn Farms will be the team's associate sponsor. The race cars will all be No. 77.
Doran Racing fielded Swanson's asphalt USAC Silver Crown car last year. This year Doran Binks Racing will field both the asphalt and dirt USAC Silver Crown cars for Swanson.
Doran Binks Racing plans to compete in all 14 USAC Silver Crown races in 2023. As a seven-time champion, Swanson's 37 victories make him the winningest driver in the history of this series, the top class of USAC.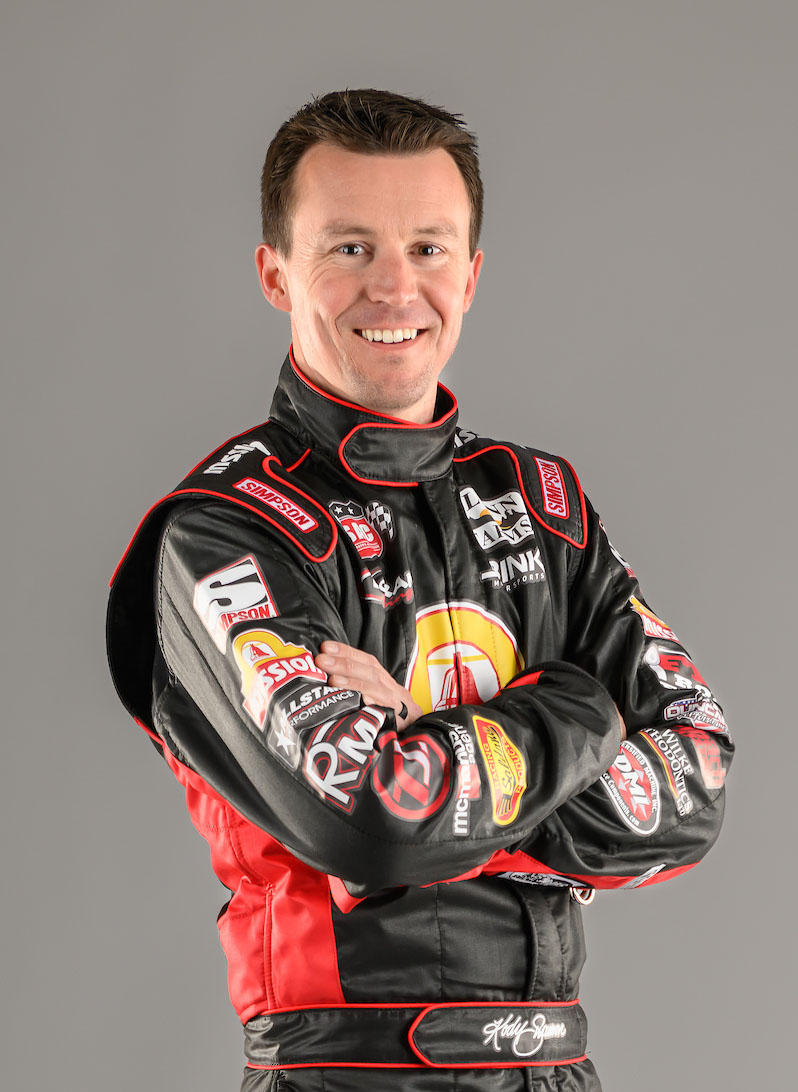 Swanson, a native of Kingsburg, Calif., who now lives in Indianapolis, won three races enroute to last year's USAC Silver Crown title. In August he beat his own world speed record for a traditional USAC Silver Crown car with a speed of 146.699 miles per hour during qualifying at World Wide Technology Raceway in Madison, Ill.
The 500 Sprint Car Tour consists of 10 races this year. It includes the most prestigious asphalt sprint car race in the world, the 75th annual Lucas Oil Little 500 presented by UAW on May 27 at Anderson (Ind.) Speedway. Swanson is a three-time winner of the Little 500.
Last year Doran Racing and Swanson posted two victories, six podium finishes and won the inaugural 500 Sprint Car Tour championship using engines prepared by Binks.
"I'm excited about this year and the season ahead," said Swanson. "This is a tremendous opportunity to work together with some great friends and talented racers, and do it all out of the same building. I'm thankful for the chance to partner with the Mission brand, and hope to represent an iconic company well while competing for wins and championships."
While Swanson is a legend in USAC, Doran and Binks are both legends in endurance sports car racing.
Doran has won the Rolex 24 at Daytona (Fla.) International Speedway as a crew chief, a team member, a team manager, a car owner, and even as a car manufacturer. Prior to fielding cars under Doran Racing, he had many victories with the late Al Holbert, a five-time IMSA Camel GT champion; the MOMO Ferrari team, and Doran Lista Racing.
Binks, of Brighton, Mich., was the crew chief for Corvette Racing's factory sports car team for nearly 20 years. Under his direction that team won the 24 Hours of Le Mans six times and numerous IMSA championships.
Prior to becoming one of the most recognizable faces of Corvette Racing, Binks won IMSA GTU races with a Mazda RX-7 with various drivers; enjoyed great success in Trans Am, and even was a crew chief for Roush Fenway Racing in NASCAR.
The 500 Sprint Car Tour season opens Saturday, April 8 at Anderson Speedway in Anderson, Ind.
The USAC Silver Crown series opens the following weekend with the 20th running of the Sumar Classic on Sunday, April 16 at the Terre Haute (Ind.) Action Track.
About Mission Foods:
The Gruma Corporation began in 1949 and is today the leading tortilla manufacturer worldwide. Mission Foods is a proud subsidiary of Gruma, and as the #1 tortilla company in the United States, manufactures a wide variety of authentic Mexican products. Five years ago it opened a state-of-the-art plant in Dallas, Texas, with the capacity to produce 30 million tortillas daily. Today Mission Foods is a global company, with special emphasis not only on the United States but also Mexico, Central America, Europe, China, Malaysia, and Australia. Its products include flour and corn tortillas; tostadas; low-carb, whole wheat, organic and gluten-free items; wraps; flatbreads such as naan, pita and roti; tortilla chips and organic chips; chicharrones; salsa, and dips. For more information see missionfoods.com.
About Doran Racing:
Doran Racing has prepared and fielded race cars in a wide variety of series
for many years, from Indy cars to NASCAR trucks. It is legendary for the many
championships and events it has won in IMSA sports car racing. Team owner Kevin Doran has won the prestigious Rolex 24 Hours at Daytona at Daytona International Speedway overall as a crew chief, a team owner, and even as a car manufacturer. Under his direction the Doran Racing-prepared MOMO Ferrari was the first team in U.S. history to win the Rolex 24 Hours at Daytona, the 12 Hours of Sebring, and the Watkins Glen Six-Hour race in the same year. In recent years the team has focused on asphalt sprint car racing, the asphalt portion of the USAC Silver Crown series, and historic sports car events, continuing its tradition of excellence on and off the track.
For more information on Doran Racing, see DoranRacing.com.
The team also has a Facebook page.