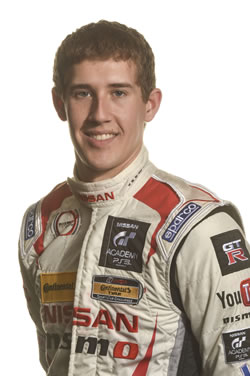 Doran Drivers: Nick McMillen
Born: Jan. 22, 1993 in Salem, Ore.
Current residence: Salem, Ore.
Marital status: Single
Career Highlights:
* Rookie season in CTSCC in 2015; first race in America was at Daytona in January.
* Competed in the Blancpain Endurance Series in 2014, winning at Silverstone.
* 24 Hours of Dubai winner in the SP2 class in 2014.
* 2013 Nissan GT Academy champion, beating over 400,000 competitors.
Of note: Enjoys and has also had success competing in snowboarding, motocross and downhill mountain biking. Started racing motocross at the age of 5.